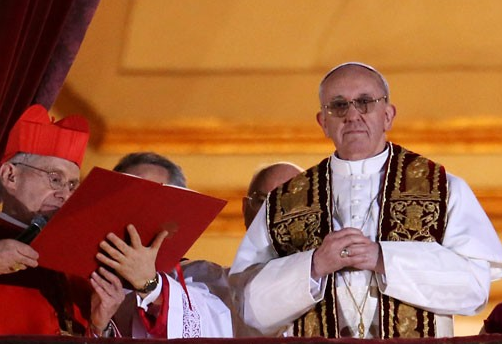 Within is first few days since being elected Pope,Pope Francis is having troublesome news from his past catch up with him.
Born as Jorge Mario Bergoglio known in the highly ranking Society of Jesus of Argentina is having to relive with the controversy of the kidnappings of two Jesuit priests. In May of 1976  priests Orlando Yorio and Francisco Jalics had gone missing and were said to have been kidnapped. After lawsuits were filed Pope Franics was accused of having some involvement as the two men were found drugged and semi-nude out in a field.
There have been several sides to this story with some believing that the two said to be kidnapped men  were jailed and forced due in part to the work they did in poor areas. Francis talked about the issue back in 2010 after choosing to not appear in open court statement seemed "his answers were evasive", said human rights attorney Myriam Bregman. More details to this story have been attributed by Reuters.