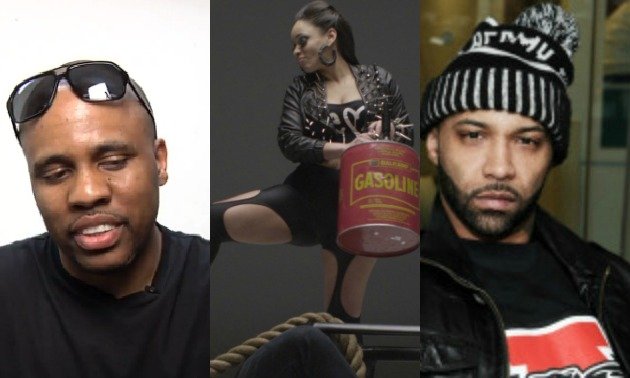 All sh*t hit the fan during the early taping of the "Love & Hip-Hop" reunion show. Rappers Consequence and Joe Budden got into an altercation at the reunion show. Consequence smacked Budden in the face was he headed out for a cigarette break with his ex-girlfriend and cast mate Tahiry. While Joe was the one who was first struck, it was Tahiry who defended the honor of her ex. According to Joe Budden's Twitter account, Consequence ran up behind him and hit him. Before Joe could retaliate, Tahiry was hitting Consequence.
"Just Smacked The SH*T outta @JoeBudden at the #LHHReunion Everybody have a Nice Day…. #QueensAllDay," Cons tweeted March 12th. (Consequence's Twitter)
Budden Replies
"During break Tahiry & I were headed outside to smoke.. Dude came behind, jumped & hit me as I'm walking away, Tahiry snuffs him, he runs…..," Joe tweeted.

"@iMalRay I got a bunch of security n*ggas standing outside my door so I can't move.. He knows what time it is when I get outta here." (Joe Budden's Twitter)