Colin Kaepernick Poses With Atlanta Hooters Girl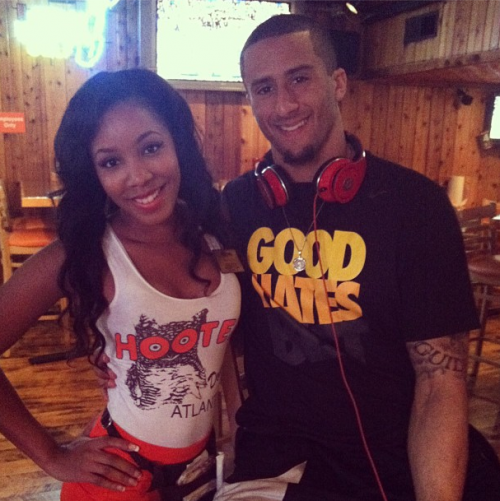 Falcons fans were hoping that the 49ers would have went to one of Atlanta's strip clubs the night before the game so their performance on the field would have been affected.
Unfortunately the closest franchise quarterback Colin Kaepernick got to a gentleman's club was Hooters downtown in Atlanta. He also must have stayed away from the wings, those things will definitely slow you down.