Chris Tucker Talks About Jumping On The Falcons Bandwagon, 'Silver Linings Playbook,' President Obama, Robert De Niro & More On The Tonight Show With Jay Leno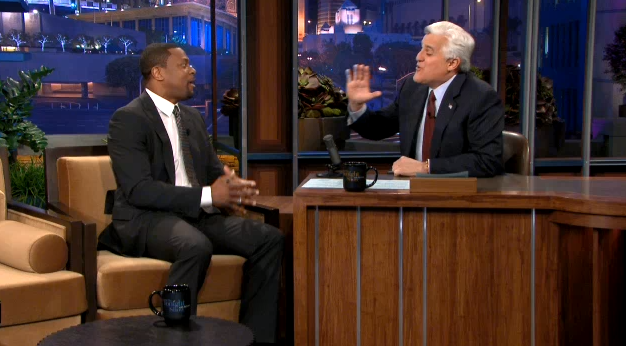 Chris Tucker was a guest earlier this week on The Tonight Show with Jay Leno promoting his new movie Silver Linings Playbook, along with Bradley Cooper, Robert De Niro and Jennifer Lawrence. The film is receiving rave reviews and recently won four Golden Globes.
Chris tells a funny story about jumping on the Falcons bandwagon, hanging with De Niro in his trailer at 2 in the morning. He also speaks about offending actor Daniel Craig at the Golden Globe Awards by asking him if his wife was a Bond girl, being an Atlanta Falcons fan, wanting to bring comedy to The White House and more.
Chris Tucker interview part 1 of 3
Chris Tucker interview part 2 of 3
Chris Tucker interview part 3 of 3
Silver Linings Playbook trailer