Chris Brown Ft Problem – Let The Blunt Go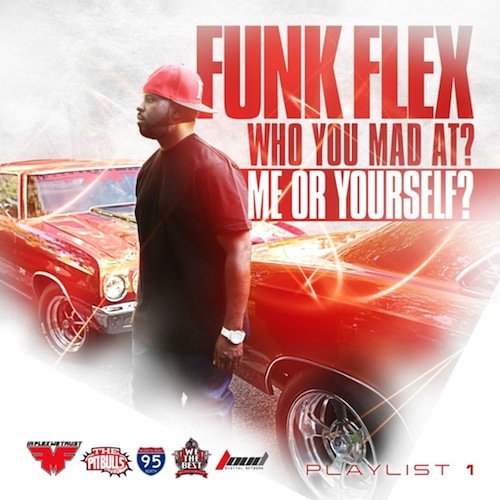 Funkmaster Flex lets go of his first single off his upcoming mixtape "Who You Mad At? Me Or Yourself?". The League Of Starz produced record 'Let The Blunt Go' comes from Chris Brown. This was previewed at Diddy's party in Hollywood a few days ago.
The tape is set to drop in March and will feature exclusives from Kendrick Lamar, Lil Wayne, Wu-Tang, 2 Chainz, Young Jeezy, Mac Miller, French Montana, Juicy J, Jadakiss, Styles P, Joey Bada$$, Childish Gambino and much more.