Check Out This Fight During the Notre Dame-St. John's Game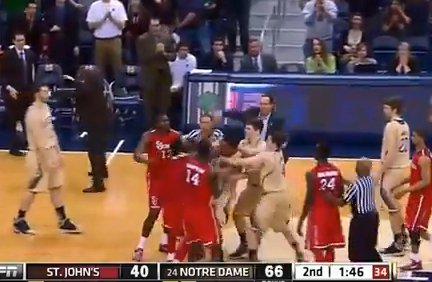 During the Notre Dame and St. John's game last night all hell broke loose.
As Irish senior Jack Cooley was getting his send-off from the South Bend crowd, the Red Storm's Sir'Dominic Pointer got into an altercation with Cameron Biedschied. Things escalated and Pointer landed a punch to Biedschied's face.