Chad Johnson Knows He '[Screwed] Up,' Shows Off Tattoo of Evelyn Lozada in 'Hard Knocks' Interview (Video)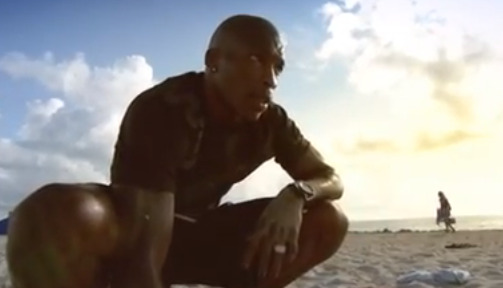 Johnson was dismissed from the club on primetime TV during an episode of Hard Knocks. Johnson made his triumphant return to the HBO series in the season finale on Tuesday night, and the segment played more like an infomercial for Johnson's on-field services more than anything else.
The wideout did admit that he had "[—-ed up]," but he also made it known that he's still trying to get back into football. "Make love to the grass," he says as he gets ready to run routes. Johnson has always had pretty fantastic physical skills, but his undoing continues to be the off-field antics. In addition to the rest, it was clear that Johnson wasn't catching on in Joe Philbin's system, which is the same reason he suffered through the worst season of his career last year with the Patriots. See the interview in the video (with some salty language) below.