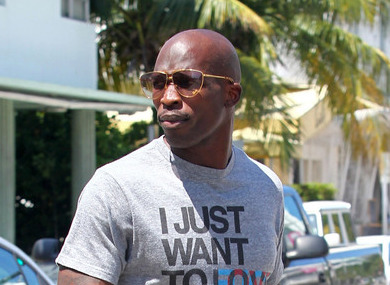 Pro Bowl wide receiver Chad Johnson will be back on TV soon but it won't be for a reality show. Johnson was self admittingly bored and wanted desperately to get back into the league. And he did that – sort of.
Today, CBS Sports hired Johnson as an an**yst for – no – not their Sunday morning football show, but rather as a fantasy football an**yst.
Yep – Dave Richard announced it quite nonchalant on Twitter this afternoon:
#FF Your Fantasy Football Today team: Me, @horowitzjason@jameyeisenberg & @ochocinco Yes, THAT @ochocinco See you Sunday, 11a @cbssports
There's no word on how long the partnership will last or if Johnson will eventually move onto a bigger role and at some point join the CBS broadcast, but for now, he'll be giving you his fantasy sleepers and busts.
Kind of odd to see a former player give out fantasy advice, so, interested to see just how well his predictions and an**ysis comes out.
Johnson confirmed the hire himself:
Now I have to change bio to employed adding @CBSSports which also means my tweets will now be censored. I'm gonna party tonight at home