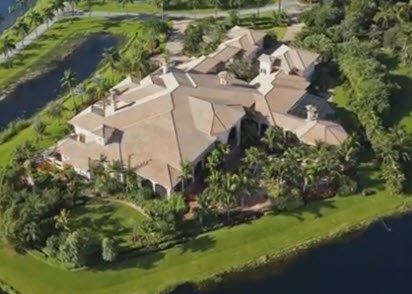 Ronald "Slim" Williams, co-founder of Cash Money Records, recently purchased the largest single-family home in South Florida, which is estimated at around 30,300-square-feet.
The 9-bedroom, 12-bathroom property is loaded with enviable amenities such as an indoor tennis court, a movie theater, a wine room, and a 6,000-square-foot multipurpose room, and came with a $7.5 million price tag — which was paid in full, no mortgage.
Williams is a producer for the likes of Lil Wayne, Drake, and Nicki Minaj.