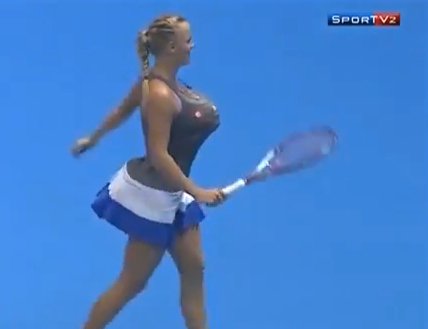 Instead of reaffirming her status as an elite tennis player, Caroline Wozniacki continued to prove she seeking publicity.
Former world number one Caroline Wozniacki cannot take revenge from Serena Williams by beating her in a WTA match but she did it by imitating her in an exhibition match.
During her singles match against Maria Sharapova at the Gillette Federer Tour in Sao Paulo, the Dane put towels in her top and skirt to make her bo**** and ass look as big as Serena's.