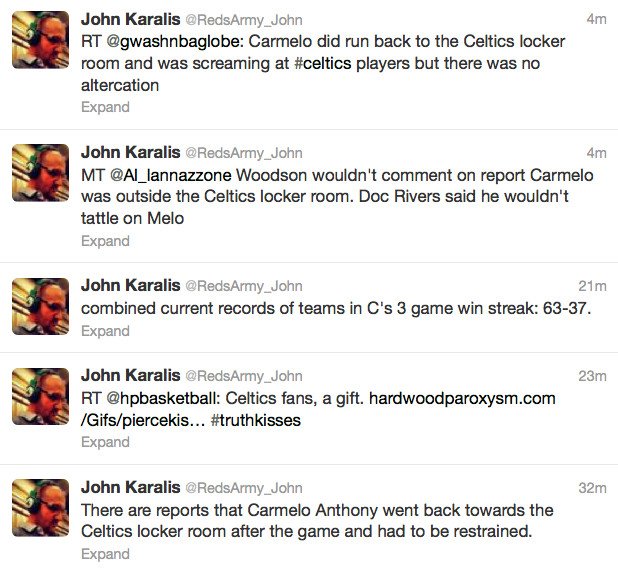 Melo had a no f*cks given moment Monday night after taking a L. Anthony couldn't beat Kevin Garnett and the Boston Celtics on the court and instead was intent on settling a score in the bowels of Madison Square Garden.
Anthony, according to eyewitnesses interviewed by the Daily News, waited for Garnett near the Celtics bus following Boston's emotionally charged 102-96 victory on Monday night. A potentially volatile scene was defused by Garden security personnel, five New York City police officers and even Knicks coach Mike Woodson, who rushed to the scene unfolding near the Garden ramp and ordered Anthony to leave peacefully.
A source on the scene claimed that Garnett seemed somewhat surprised and confused by Anthony's presence and acted as a peacemaker as Celtics security ushered the All-Star forward onto the bus
The NBA is certain to investigate the incident, which could result in a suspension and/or fine for both players according to the NYdailynews. But Anthony could be in more trouble since, according to the MSG Network, the All-Star forward initially waited for Garnett outside the Celtics' locker room immediately after the game ended.