Billy Hunter Out The Door?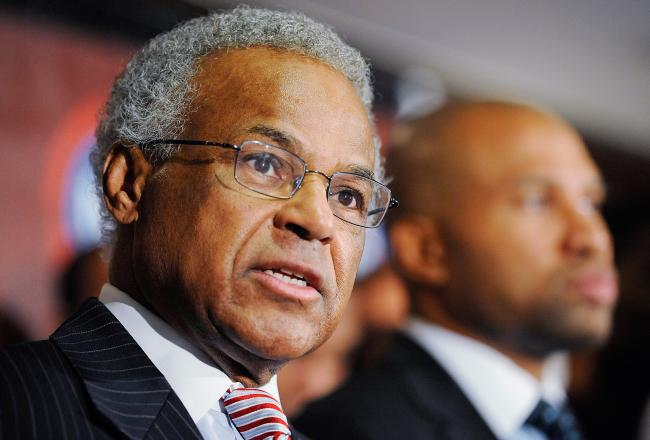 The NBA's Player Union director Billy Hunter has been informed that he has been placed on indefinite leave earlier this morning. You may recall last year during the lockout, Billy Hunter and Derek Fisher had been going back and forth about the issues of the players and now Fisher is looking to have him removed from office .  Hunter has been under criminal investigation pending the U.S. Attorneys review in part of his current contract which was signed without  review of fellow player representatives. Derek Fisher sent out this memo to players about the ongoing situation
 "Unfortunately, it appears that Union management has lost sight of the NBPA's only task, to serve the best interests of their membership. This is the reason I called for a review almost a year ago. The findings of that review confirm this unfortunate truth and we must now move forward as Players. Immediate change is necessary and I, along with the Committee Members, are committed to driving the process as difficult as it may be."
A new executive group will be meeting during the All Star weekend to repair the union.