Beyonce & Jay-Z In The Studio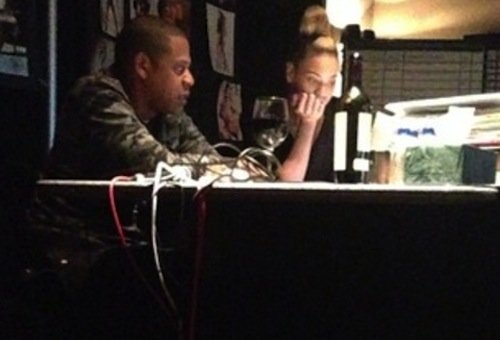 Beyonce is back to work, she was recently pictured int he studio with her other half Jay-Z. Writer and artist Jo'zzy from Timbaland's crew posted a picture of the couple hard at work in the studio.
"THIS IS WHO I'M LOOKING AT RIGHT NOW! JAY Z AND BEYONCE #BLESSED TO BE HERE," she wrote. She was later forced to remove the tweet and photo.