Velvet Room
3358 Chamblee Tucker Road, Chamblee, GA (404) 874-4460
Opera Gardens Day Party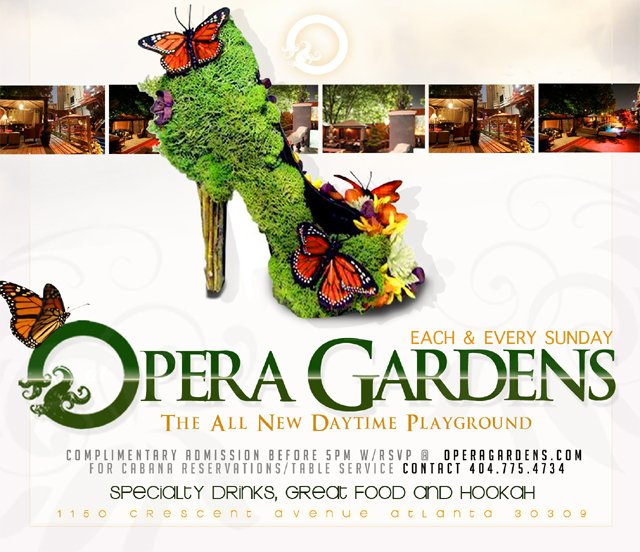 3:00 p.m. – 8:00 p.m
Event Details: Discover the all new daytime playground where you can indulge in specialty drinks, hookah, great food, and cabanas.
Location: Opera Nightclub
Address: 1150 Crescent Avenue NE, Atlanta, GA 30309
How do I get there? Check HopStop.com or MapQuest.com.
What's the weather going to be like? Find out at Weather.com.
Crowd:  Professionals
Dress Code: Summertime Fly
Cover: Free before 5:00 p.m. with RSVP at Operagardens.com
Shout Day Party

1197 Peachtree Street Northeast
Atlanta, GA 30361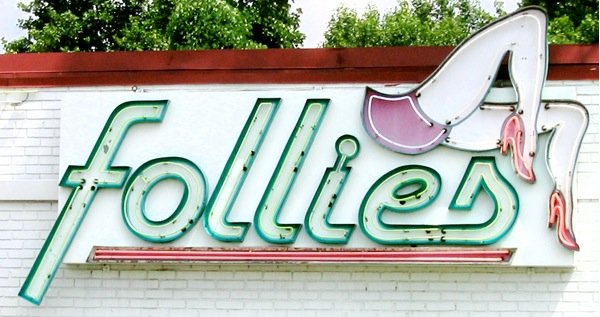 $20 regular lines.. $40 VIP line. They hold the regular lines after 10pm for up to 30 minutes.
4075 Buford Hwy NE
Atlanta, GA 30345
(404) 248-997
* FREE Play Sundays @ Taboo 2 :: 21 & Over ( 21 & Over )
* Sunday Night @ Cascade Family Skate :: College Night (18 to Party 21 to Drink)