Arthur Blank Laughs At Move To LA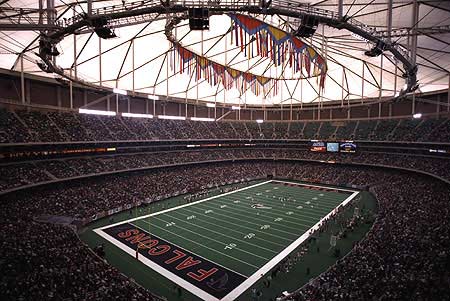 With all the Super Bowl events underway down in New Orleans, Falcons owner Arthur Blank sat down with reporters to discuss different issues involving his team.
Reports came about that possibly the Atlanta Falcons could be on the move headed to Los Angeles as the NFL looks for a team to place in the cities soon to be built stadium and when asked, Arthur Blank laughed and dismissed all rumors. Unsure where the rumor originated he believed that the city would indeed grant the team to rebuild the a new arena for the Falcons receiving an update on the funding situation as early as next week. If interested in reading the entire question and answer interview you can head over to the AJC for full coverage on the story.