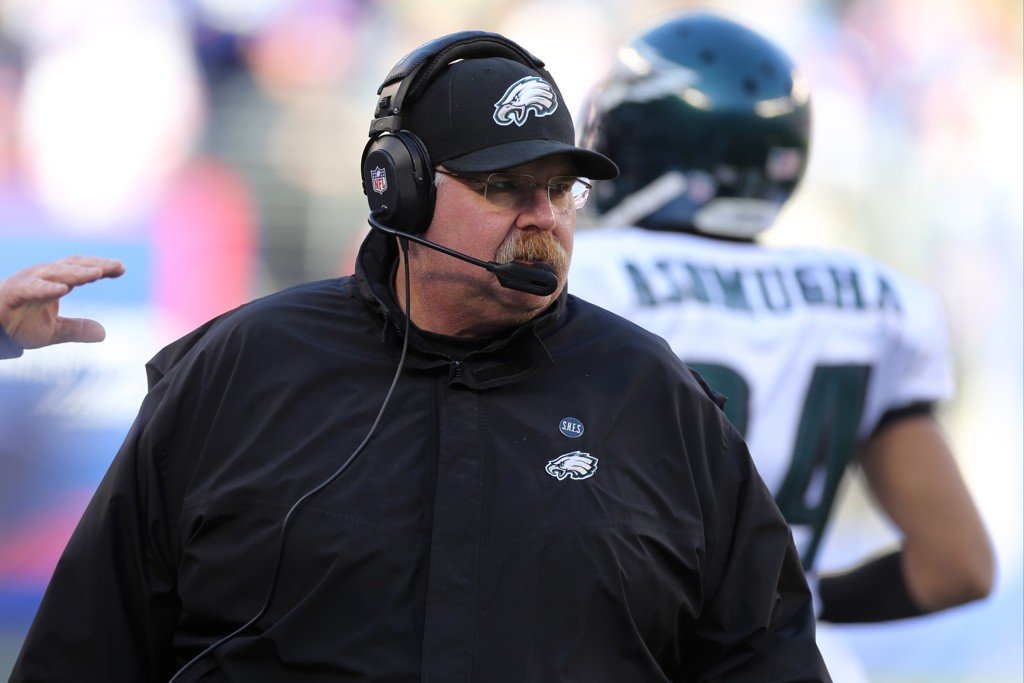 Andy Reid is officially outa here! Owner Jeff Lurie and the Philadelphia Eagles needed to make a dramatic improvement, so it comes as no surprise that, with the team at 4-11, reports are beginning to surface that he will be fired Monday morning.
Bob Grotz of the Delaware County Times, citing a confidential source, reports that Reid will be dismissed with one year left on a contract worth more than $6 million a year.
Reid took a 140-101-1 record into Sunday's game with the Giants at MetLife Stadium and has taken the Eagles to nine playoff appearances in 14 seasons.
On Saturday, reports indicated that Reid was interested in the San Diego Chargers' job, which is not yet open. ESPN's Adam Schefter shot that down Sunday. However, there is expected to be turnover in San Diego, with Norv Turner likely to be out along with General Manager A.J. Smith. The NFL Network reported that owner Dean Spanos was expected to turn football operations over to his son John and the team may be looking for a younger coach.