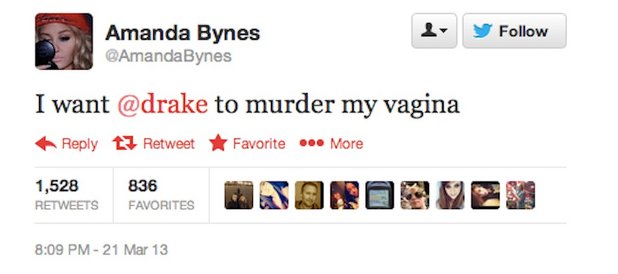 The last rapper Amanda Bynes tweeted about was Jay-Z when she called him ugly. Now she wants a rapper to beat dat pu$$y up..
Thursday evening Amanda had Twitter buzzing, Lohan arch nemesis Amanda Bynes tweeted the following statement: "I want @drake to murder my va***." As of this writing, it's been retweeted 4,327 times. Happy birthday, Twitter. I wonder if Drake is going to accept this challenge.
This is what she looks like..