Alicia Keys Will Be Performing During The Houston NBA All Star Game Halftime Show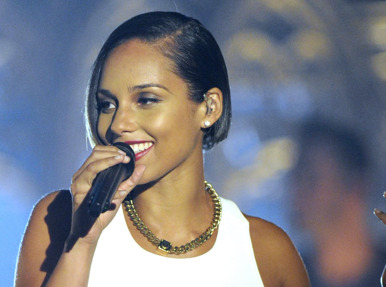 Grammy award winning Alicia Keys is Fresh off her stirring rendition of the "The Star Spangled Banner" at Super Bowl XLVII, will headline the halftime show at the 2013 NBA All-Star Game in Houston on Feb. 17.
On Saturday night, Nick Cannon will be hosting the festivities that include the Skills Challenge, the Three-Point Contest and the Slam Dunk Contest. The evening will feature performances from Ellie Goulding, Phillip Phillips and the recently reunited Fall Out Boy. RaVaughn will perform the U.S National Anthem and Michelle Peavy will sing the Canadian National Anthem.