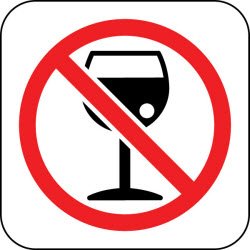 The federal appeals court in Atlanta on Tuesday said Fulton County had presented ample evidence to justify an ordinance banning the sale, possession and consumption of alcohol at adult entertainment establishments.
The ordinance, passed in 2001, was challenged by strip club owners in a federal lawsuit that contended the law infringed on their free speech rights. A federal judge agreed, striking down the ordinance as unconsti*utional.
But on Tuesday, a three-judge panel of the 11th U.S. Circuit Court of Appeal unanimously reversed that decision.
The county relied on "ample statistical, surveillance and anecdotal evidence" as well as testimony and studies to support its efforts to curb the negative secondary effects of alcohol and live nude dancing in the community, Judge Stanley Marcus wrote.
While the evidence has its limitations, Marcus said, "it certainly creates a vivid image of a county in which strip clubs that served alcohol played a prominent and unwelcome role. se* and drug crimes occurred in and around the clubs and the neighborhood's cheap hotels, and required law enforcement and the judiciary (the juvenile court, at least) to invest resources in combating the secondary effects."
The 11th Circuit sent the case back to a federal judge, instructing him to rule on other challenges raised by the clubs in their lawsuit. Source

This is great new for Dekalb county strip clubs who will rep the benefits of being able to serve liquor. But for Fulton county strip clubs they most likely will raise the door charge admission to make up the loss of money at the bar. This couldn't of came at a worse time for some club owners who are already seeing a loss of attendance due to the recession.
Best believe cats are going to be getting lit in the parking lot of the strip clubs now before they walk in. Strip clubs are going to have to have a in and out hand stamp system where patrons can go back to there car and sip on something. On the flip side when you pour your own drinks you have no limit so dui's will be on the rise in Fulton county.
I spoke to the manager over at Pin Ups a Dekalb county strip club who said a lot of waitresses and bar tenders are going to be with out a job. He also mentioned that a lot more customers will be traveling to Dekalb clubs to avoid these new liquor laws.
I will reach out to some strip club owners in Fulton county and get there reactions to this decision.
(Update:It is only the three is unincorporated Fulton County (Riley's, Fannies, and Babes) The question is will they pursue the city of Atlanta next?
Fulton County Strip Club Clubs
Babes
Fannies
Riley's


Dekalb County Strip Clubs
Strokers
Pin ups
Rooster(About to re open)
Shooters alley
Follies
Oasis
Pink Pony
Club Blaze