Al Prada Birthday Celebration Friday Feb. 1st at Aurum Lounge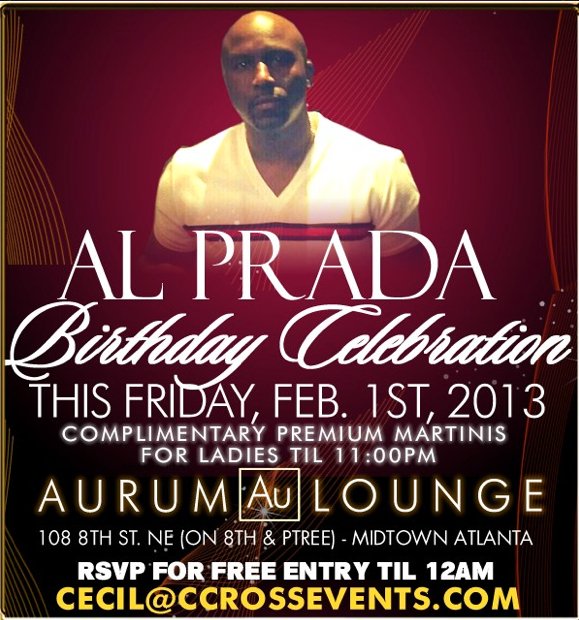 Join us this Friday at Aurum Lounge for a special birthday celebration for Konvict Music's own AL PRADA.
As Chris Brown's tour manager, he has been around the world the past few months. But he'll be back in ATL for one weekend to celebrate his birthday.