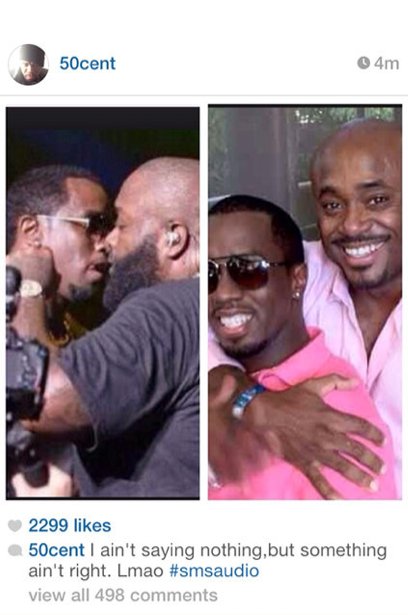 50 Cent is doing a little back tracking after allegedly suggesting that Diddy, Rick Ross and Steve Stoute are lovers.
On Sunday, Curtis Jackson, the rapper's legal name, reportedly posted these two images on Instagram of Diddy getting cozy with Stoute and Ross. In one image, you see the Revolt CEO talking with Rick, but it appears as though the two are going in for a kiss. In the other image, Diddy and Stoute can be seen posing together in pink shirts.
"I ain't saying nothing, but something ain't right. Lmao," 50 captioned the image.