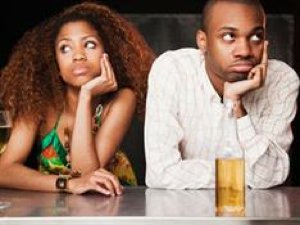 If you ask the average single person about dating in Atlanta you will probably get a strange facial expression response. I think the best way to sum it up is… the game musical chairs. You can see the same person you where just dating sitting with some one else on a date while your still talking to them or briefly afterwards. One of the many things I learned in Atlanta is you can further in the game if you're in a relationship or married. I know single men that say there in a relationship just so they prevent cling-ons from trying to occupy all there free time.
1. You show signs you want to settle down. Being single to long is frowned upon in many women's eyes. They think your just another ATL playa taking full advantage of the plethora or women out here.

2. Your chances of being suspect decreases substantially. With ATL being the black gay capital of the world it makes it hard of on the straight brothers being over an**yzed by paranoid women who heard too many horror stories.

3. Women are comfortable knowing your only smashing one women (usually). When you claim single status there is no telling how many women you could be smashing on the regular. For an attractive dude (No ho**) that gets women, have 3-a-day (smashing 3 women) is regular.

4. Women want a man other women want. Being single and perfect in a women's eyes only makes her want to find a flaw or look too far into why your single.

5. Women want to be in that #1 spot you tell them about. The fact you kept it 100 they trust you more from the start. The moral of this whole story is keeping it 100 about your life gets you further than duct tape masking the truth only to get exposed down the line.