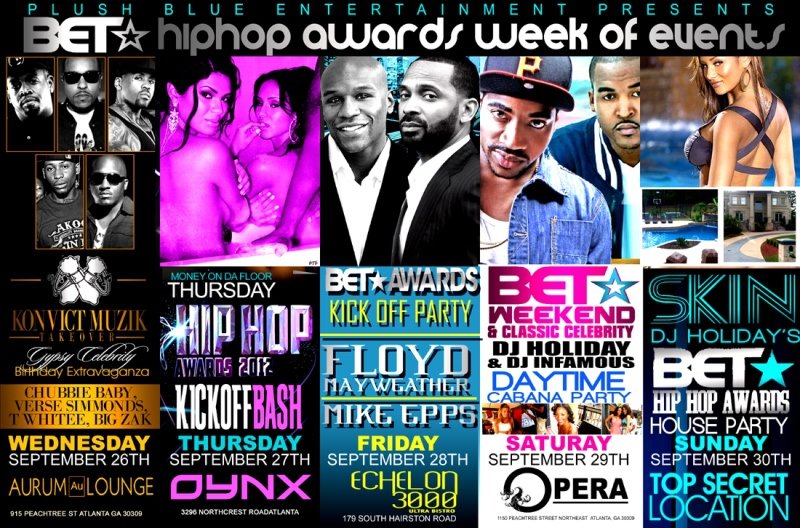 The BET Hip Hop award weekend kicks off tonight and will go strong all the way till Monday. We put together a guide for everyone looking to hit the ATL night spots and mix and mingle with all the celebrities in town.
Aurum Lounge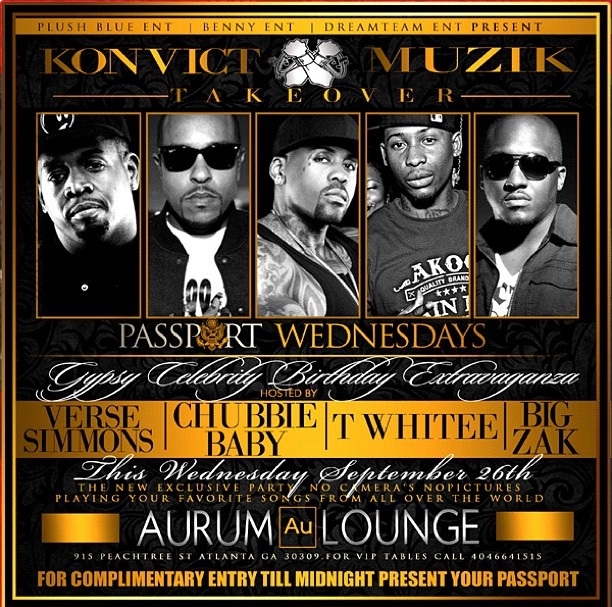 915 Peachtree Street Northeast Atlanta, GA 30309
Diamonds of Atlanta
1271 Marietta Boulevard Northwest Atlanta, GA 30318
Thursday
 Vanquish
1029 Peachtree St NE Atlanta, GA 30309
Onyx
1888 Cheshire Bridge Road  Atlanta, GA 30324
FRIDAY

 Compound
1008 Brady Ave Atlanta 30318
Cream
3249 Buford HwyAtlanta, GA 30319
ESSO
1599 Memorial Drive
Reign
1021 Peachtree St. N.E. Atlanta, Georgia 30309
ECHELON 3000
1179 Stone Mountain,GA 1179 South Hairston road
Gold Room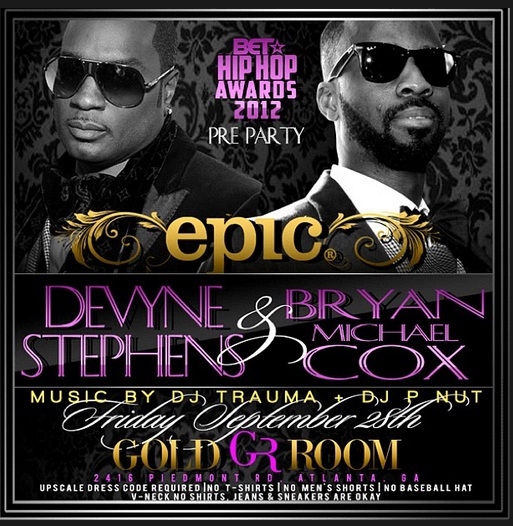 Saturday
Opera
Life Night Club
The Palace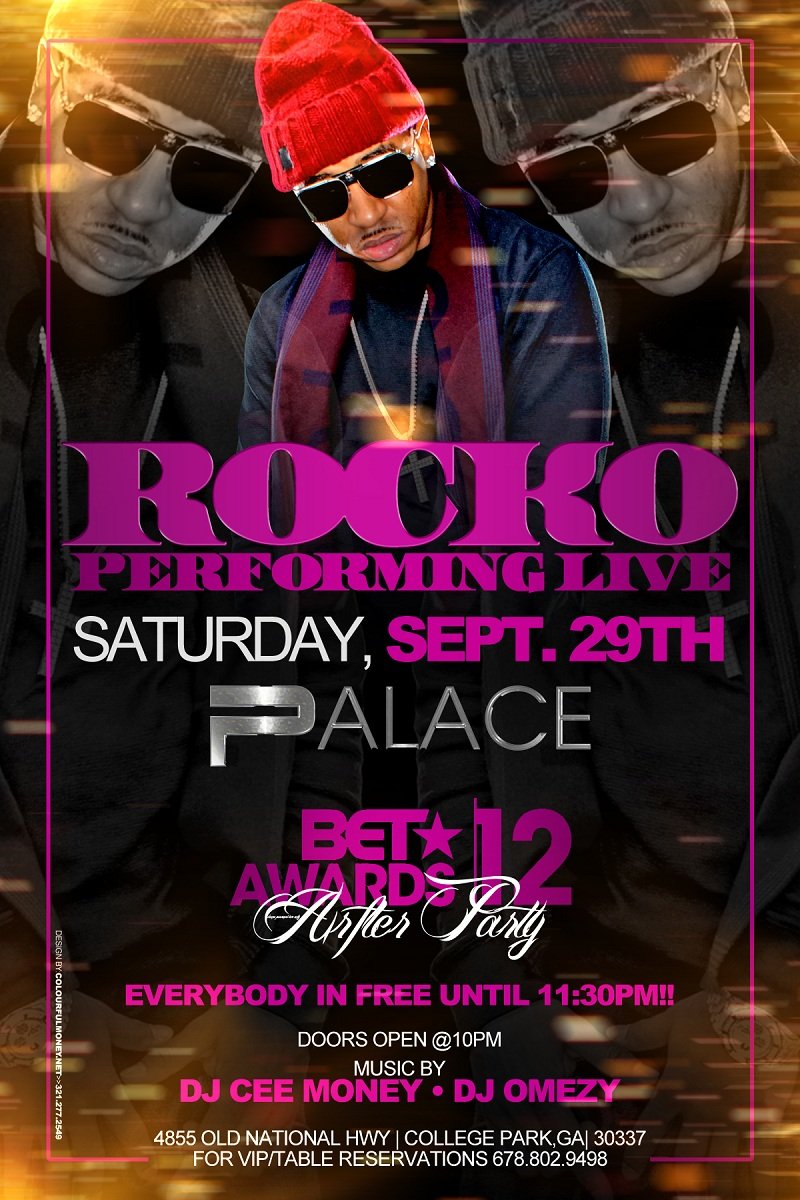 4855 Old National HWY
Onyx
Compound
                                         

  Georgia Dome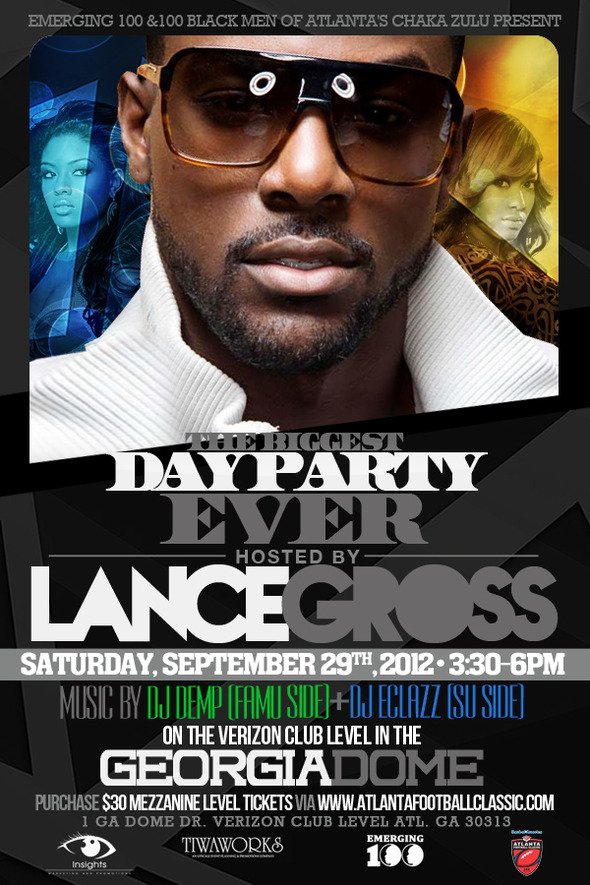 Grand Hustle Block Party: With Lil Duval, DJ Drama, DJ MLK, DJ Kerosene. 3 p.m. 255 Tapas Lounge, 255 Peter St.
Fly Kix Block Party. Fly Kix, 275 Peter St. 3 p.m.-7 p.m.
Atlanta Classic After Party: With DJ Kid Capri. Free w/RSVP before 10:30 p.m. AJA, 3500 Lenox Rd. www.sol-fusion.com/AJA/
Society of the Crown. Hosted by Common, Pusha T, Laz Alonso. Music by Biz Markie, A Fly Guy, DJ Chill, DJ Holiday. 200 Peachtree, 200 Peachtree St. $10 ticket w/discount code. Get discount code at: www.joeydigital.me/crownroyalblack. Purchase tix at societyofthecrownatlanta.com.
                                               Sunday
Morehouse Arena
BET HHA Grand Finale: With T.I. and Chris Brown. 10 p.m. Velvet Room, 3358 Chamblee Tucker Rd.
Check back for more updated parties..