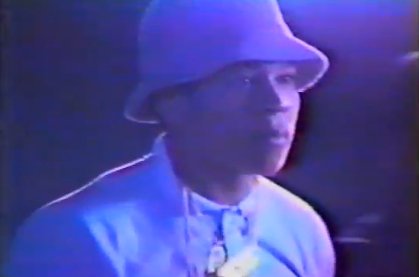 It's not throwback Thursday yet but you can still watch this rare video of LL Cool J back when he was only 17-years-old performing in front of a all white crowd in Maine before his hit song 'Radio'.
The announcer and singer at the end is Cornell Clark, who LL has described as his mentor.
LL was paid $500 for the show and only got booked cause they couldn't afford Run DMC. Since he was the only rap act, he was worried it would a be short performance, so my dad suggested he fill it in with the scratching and beat boxing education.
Kids that were there.