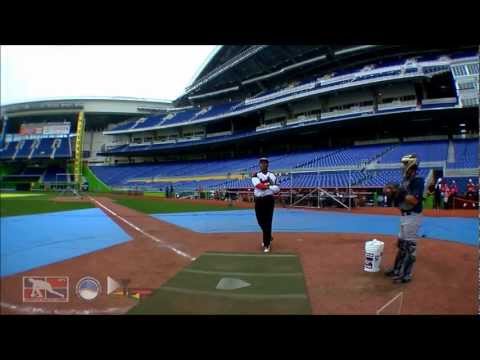 How can one high school teenager have all this power?
Via The Big Lead:
High school senior David Denson might not be one of the top prospects in the country, but it's hard to imagine a teenager having more power than him.

Denson, who turns 18 on January 17, hit a 515-foot home run at Marlins Park during the 2012 Power Showcase. DPL Baseball says Denson hit 19 home runs in the showcase, including three off the scoreboard. The showcase's website says Denson won the home run derby with his 19 blasts.

Denson is 6-foot-4 and weighs 252 pounds. He is listed as a first baseman and pitcher, and he supposedly can thrown 90 mph. The South Hills High (Calif.) senior is committed to play college ball at the University of Hawaii.
He is about to cash out from this viral video..